Jindaquan Technology Co.,Ltd is built in 1998, Located in Shenzhen, Guangdong Province, China. With a registered capital of 10 million RMB, Jindaquan has been engaged in plastic impact modifiers research and production for more than 23 years. We are the 23 years production manufacturer of granule TRANSPARENT impact modifiers in the plastic additives world. Its light transmittance could reach as more as 98.9%, which nearly has no adverse effect on the clear plastic raw materials' own transparent character. Meanwhile plastic raw materials' impact strength gets 40%-60% improvement by adding our impact modifiers.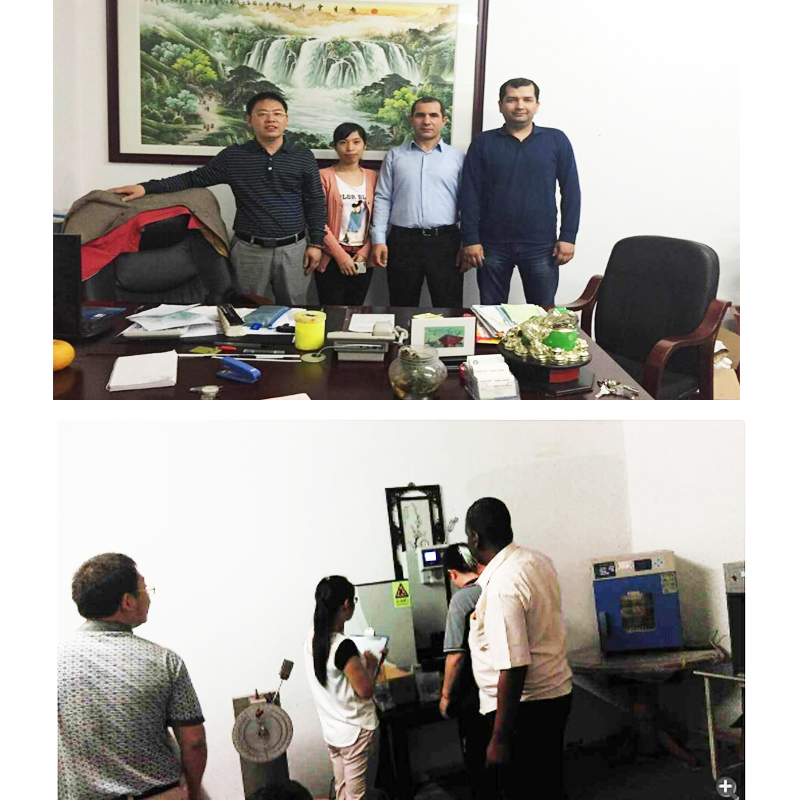 With 23 years research and production experience, our products are matured on the market and they are : Plastic Impact Modifiers(Toughening Agent), PP Flame Retardants, Plastic Brightening Agent, PP Nuclear Agent, Heat Stabilizer, Color Masterbatch, Pigments and Functional Master Batch ect. Plastic Impact Modifiers are Jindaquan ARGIOPE ® key products, which is divided by their apperance into : granule form Impact Modifiers, transparent granule form Impact Modifiers, powder form Impact Modifiers and liquid form Impact Modifiers. By adding only tinny dosage 0.2%-4% could help to get 40-60% improvement in impact strength and toughness for the plastic raw materials. Which is definitely excellent helper for engineer plastic impact modification. Besides these standard existing products, Jindaquan also support to creat customized formulation for your speific modification demand.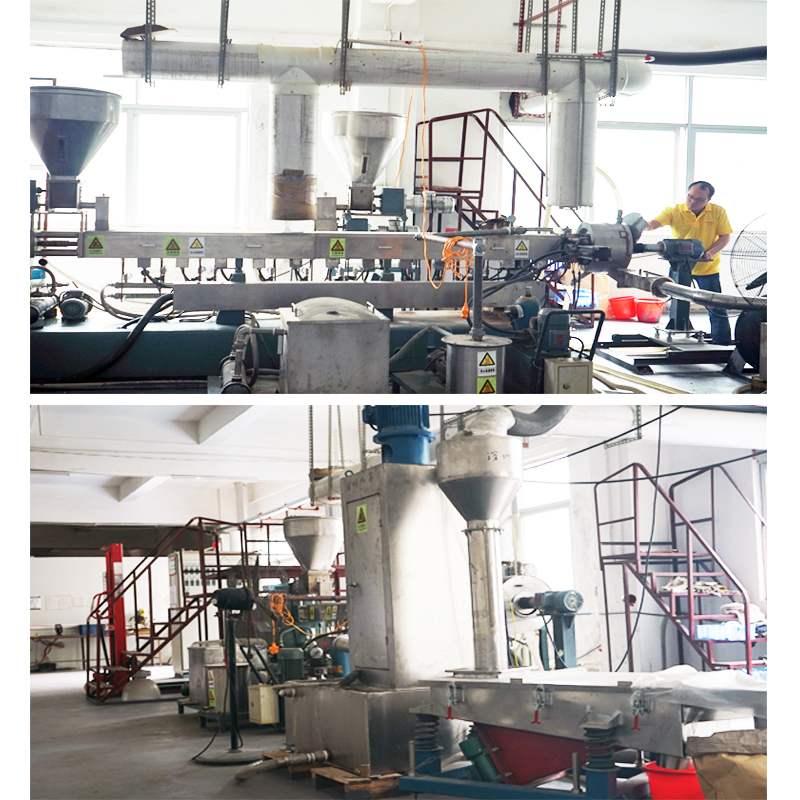 Compared with traditional plasticizers / impact modifiers in common use in the market now, Jindaquan ARGIOPE ® impact modifiers plastic additives have these overwhelming superiority: high matched and specific unique formulation created according to different plastic raw material carriers, which is significantly contributing to impart excellent compatibility and fluidity and remove Precipitation problems, While give great improvement on the impact strength/toughness/weatherability; Also brings no adverse effect on other properties of the plastic raw materials, especially its own rigidity and stiffness what modification factories most concerned about.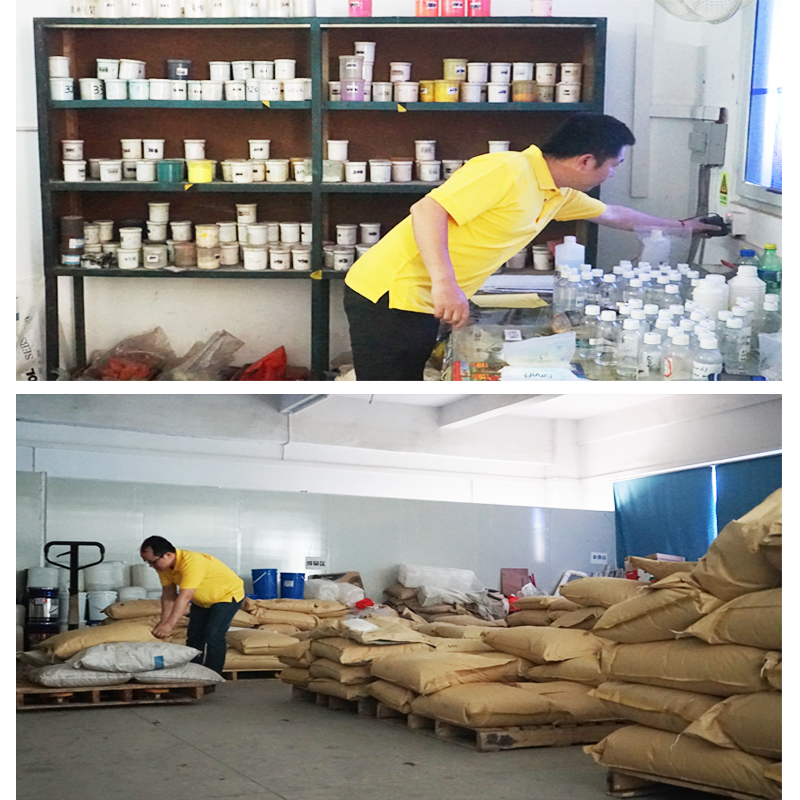 So far, Jindaquan ARGIOPE ® impact modifiers are very matured in its performance and has wide applications range : plastic fims, plastic sheets and boards, filaments, pipes, window and door's profiles, bags, household products, engineer plastics and recycled plastics pelleting ect.
Jindaquan factory has more than 7000 ㎡ of building area, our matchines could ensure more than 300 Metric Ton productions amount monthly; We have an research team of more than 20 engineers, and all of them have more than 10 years experience in plastic additives research to create new formulations for plastic modification solutions; Jindaquan sales team is composed by more than 25 domestic and oversea representatives, who are professionally trained periodically, they are definitely competent to provide efficient one-to-one service for your any problems or questions; With complete advanced production and detect matchines, Jindaquan is confident to be your technical consultant and professional supplier and offer high performance Plastic additives products.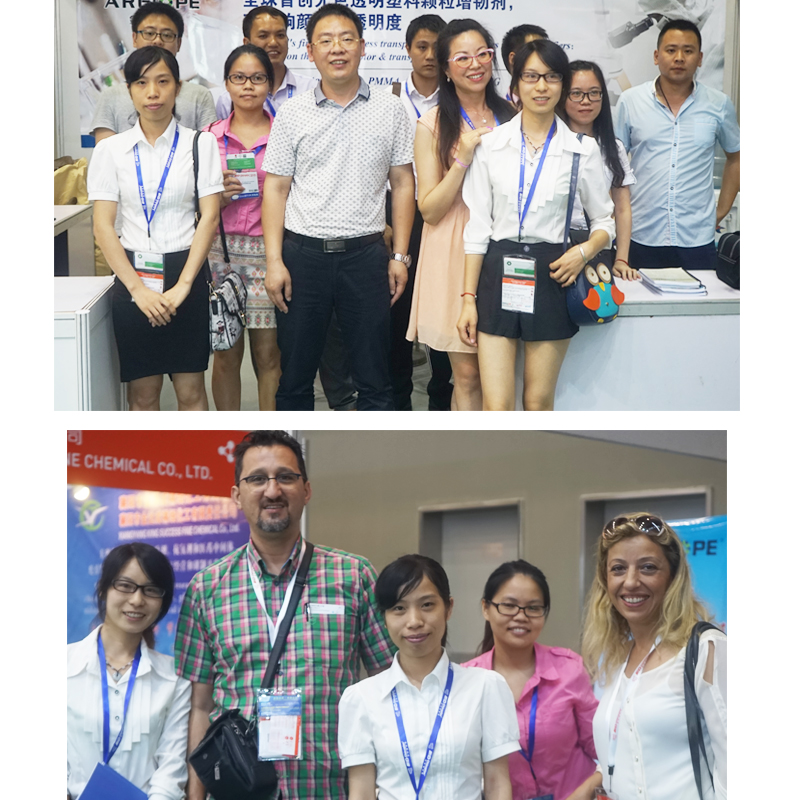 Jindaquan has strict quality and environment control in production, our products has passed belowed standards:
(1) Food Grade Certificate
(2) STPART3 :2002 standard for japenese toy and food plastic packing material;
(3) REACH ;
(4) ROHS EZT121 standards;
(5) PHTHALATES (phthalic acid salt) standards;
(6) European Union toys standard EN71, 3 ;
(7) EN1122
Jindaquan company Concept: Let's win together !!! Customers Win! Employees Win! Company Win !
Jindaquan company Mission: Step by step to fight for better!!! Creation-Innovation -Outstanding-Profession-Expert